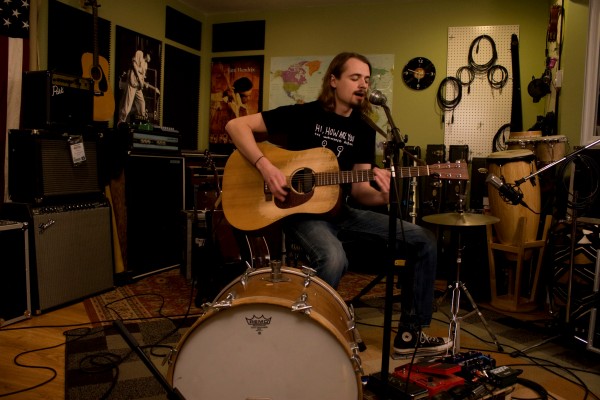 Vientiane, Laos - Native New Jersey guitarist and singer songwriter Keith Kenny has been chosen to headline a benefit concert in the Southeast Asian nation of Laos to raise money for victims of Unexploded Ordnance (UXO).
The event is called "We Are Kind" and will be held on November 11, 2013 in Vientiane, the capital of Laos, and will feature several well-known Laotian rock and dance performers with Keith Kenny closing the evening.
Benefit organizer, Phongsavath Souliyalat (Pong), became a fan of Keith's music while working with different charity organizations in Laos. Pong is a 20 year-old Laotian UXO victim who lost both hands and eyesight when a tennis ball sized bomb exploded in his hands only four years ago. He is now a spokesperson for the COPE Center which provides prosthetics, rehabilitation and support for other victims of UXO and is involved in raising awareness across the nation.
When Pong approached Keith about performing, he enthusiastically accepted the offer. "I'm really honored to perform for the victims of UXO and hope that my music can help make a difference. I'm looking forward to meeting Pong in person and excited to experience the culture in Laos. "
Keith also expressed a great deal of gratitude toward Aqua Survey Inc. who has sponsored the trip for him to perform at the benefit concert. Aqua Survey Inc. is an American company involved in locating and remediating UXO throughout Laos.
Keith is currently in the midst of his Big Red Suitcase Tour, which includes performances at over 30 cities across the U.S. He has made some quick changes to his tour schedule to accommodate for the 8,000 mile journey. Upon returning from Southeast Asia, Keith will resume his National U.S. Tour from New Jersey to California.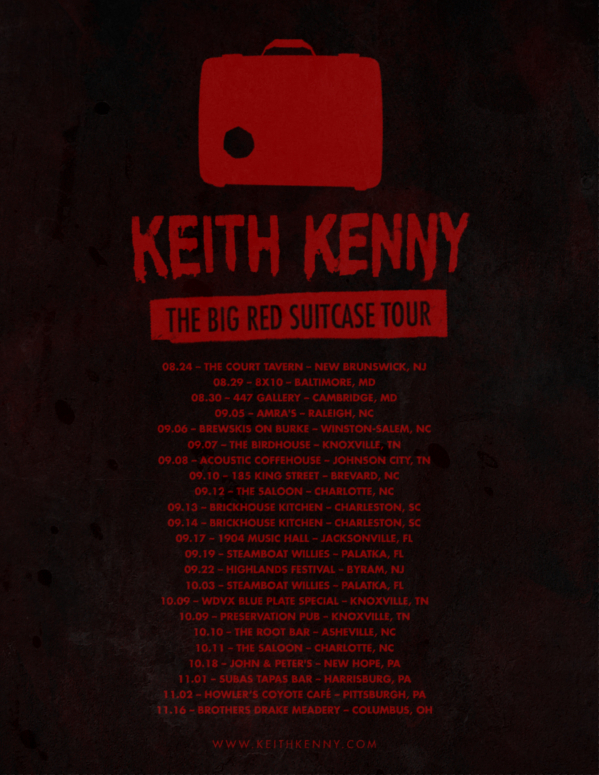 For more information regarding the "We Are Kind" benefit concert and additional tour dates visit www.KeithKenny.com or www.Facebook.com/Wearekindconcert
This promotional ad will run on National Television in Laos prior to the event:
http://m.youtube.com/watch?v=Xrx_Huj0HFs&feature=youtu.be&desktop_uri=/watch?v=Xrx_Huj0HFs&feature=youtu.be
For more information about UXO (provided by Aqua Survey Inc.)
http://www.youtube.com/watch?v=DmbsowEsfNg
---
Technorati Tags:
Keith
,
Kenny
,
Chosen
,
Headline
,
Benefit
,
Concert
,
Laos
,
Vientiane
,
Native
,
Jersey
,
singer
,
songwriter
,
Southeast
,
Asian
,
nation
,
money
,
victims
,
Ordnance
,
event
,
November
,
capital
,
Laotian
,
performers
,
organizer
,
Phongsavath
,
Souliyalat
,
Pong
,
music
,
victim
,
ball
,
spokesperson
,
COPE
,
Center
,
rehabilitation
,
difference
,
person
,
gratitude
,
Aqua
,
Survey
,
American
,
midst
,
Suitcase
,
Tour
,
performances
,
cities
,
Upon
,
Asia
,
National
,
California
,
information
,
KeithKenny
,
Facebook
,
Wearekindconcert
,
Television
,
DmbsowEsfNg
,
youtube
,
youtu